All  FM GROUP perfumes are organically produced and are toxin free.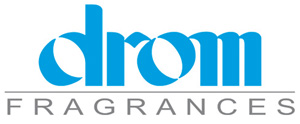 Drom Fragrances seeks to expand and intensify the experience of fragrance in forward-looking projects.
The globally active company, with its own creative centers in Europe, the USA, Brazil and China, has made its passion for innovation a cornerstone of its corporate philosophy, and the development of extraordinary fragrance concepts has become a Drom hallmark.
The latest result of these efforts is pureganic®.
With this brand, Drom Fragrances is redefining the degree of purity of essential oils. Familiar, sometimes slightly forgotten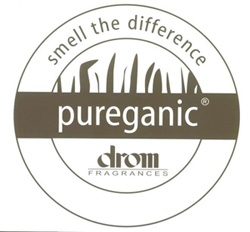 fragrances such as bergamot mint or orange thyme have been re-cultivated for the pureganic® Collection, where they achieve a previously unknown level of sensuous intensity.
This clearly perceived difference in fragrance compared to conventional essential oils comes from the absolute purity of pureganic® Oils. They deliver purest nature in a new version that's both pioneering and revolutionary.
Drom Fragances is leading the way to innovative – and inspiring – fragrance experiences, and creating a new basis for the creation of unusual perfume compositions and natural cosmetic concepts. The company views its pureganic® Collection as an effective response to the global trend toward natural products and thus, according to company owner Dr. Ferdinand Storp, as being "at the highest level of quality, in accordance with our own standards."
Strict Ecological Guidelines
In developing pureganic® oils, the creative minds at Drom adopted a completely new approach. Only perfume plants are used that are cultivated and harvested with immense care and in accordance with strict ecological guidelines. With this controlled cultivation, free from pesticides, herbicides and fertilizers, the partners of Drom Fragrances were granted the "For Organically Produced Food" certificate, which is only issued for compliance with the especially stringent guidelines of the United States Department of Agriculture.
In order to ensure the availability of the untouched, natural, authentic raw materials on a sustainable basis and at a consistently high quality, drom has entered into a number of cooperative agreements with agricultural operations in Bavaria that have a long-standing tradition of cultivating plants for perfumes. The Bavarian location of the company's headquarters has proven to be a valuable advantage.
Focus On Quality
In selecting the plant species for the pureganic® collection, the focus has been exclusively on one aspect – top quality. Both native plants as well as plants originating in other regions are used.
Through careful cultivation, these plants optimally thrive in the specific soil and climatic conditions of the Bavarian growing areas and form the highest-quality oil concentrations. New, olfactorily fascinating plant species are continually added to the collection by the perfumery specialists at Drom Fragrances.
The perfume plants for pureganic® are also harvested using only special, gentle methods, at the stage in their development when the essential oils of a particular species reach optimum maturity.
To ensure absolute harvest freshness, mobile distillation equipment is used directly on site for distillation.
In the later extraction process, the Drom creative minds continue their careful, elaborate approach to the raw materials. To make sure that pureganic® oils truly live up to the "maximum quality" claim, they developed a revolutionary distillation method that has been patented worldwide. In cooperation with the University of Munich and the Bavarian State Institute for Soil Culture and Plant Growth, they have developed an innovative variant on water vapor extraction that is fast, completely pressure-free and incredibly gentle.
With this level of care at every stage in the cultivation of the raw material, and with its pioneering refinement method, Drom Fragrances has succeeded in extracting essential oils that are unique in the world market.
Quality, 100% purity and the captivating fragrances of these pureganic® oils and provide the ideal basis for use in all areas of natural cosmetics.